Squid in MAREA - even more tender and juicy
Softness and juiciness - only with a delicate approach.
We are talking about squid.
It reveals its best taste qualities only in the hands of a professional.
Accurately selected cooking time.
Perfectly matched vegetables and spices, oil and sauce.
Taste the squid cooked to a perfection.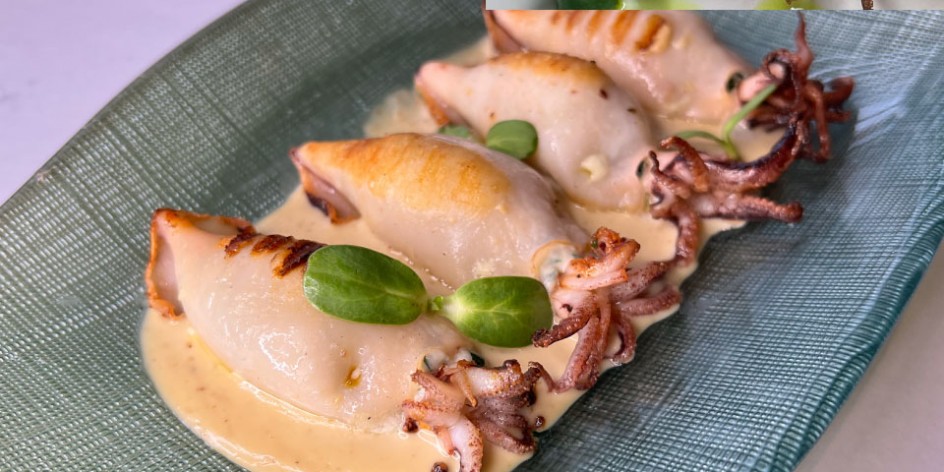 Tender loligo squid stuffed with cheese and spinach. With ginger sauce and fragrant oil.
1170 rub.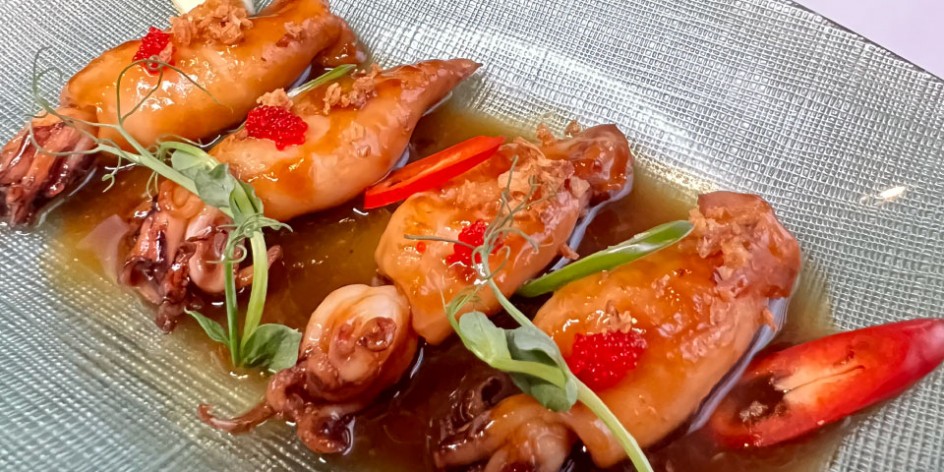 Spicy loligo squid in teriyaki sauce with tobiko caviar and chili pepper. Fried in olive oil with white wine.
1170 rub.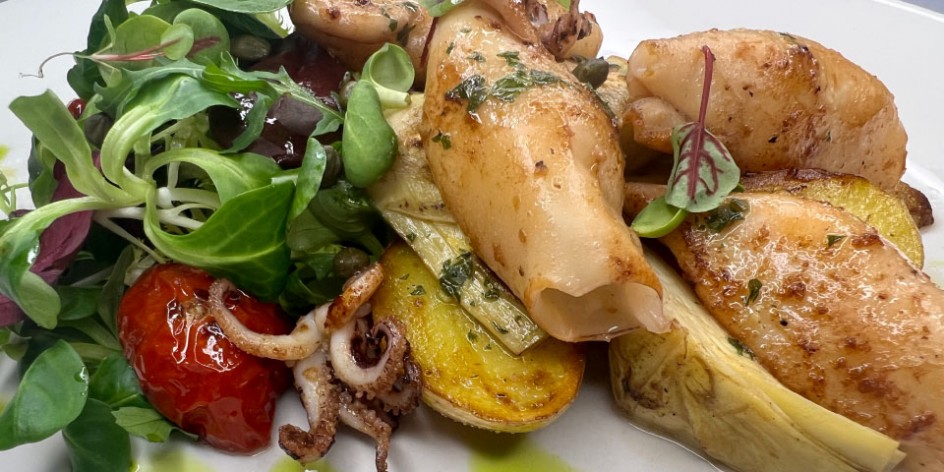 Loligo squid fried with garlic, baby potatoes, artichokes and sun-dried cherry tomatoes in fragrant oil.
1170 rub.