Kamchatka crab meat is a universal product for seafood dishes. It is equally good both as a foundation and as a final chord. We love the Kamchatka crab for its delicate taste, incredible tenderness and health benefits. Don't miss crab weeks at MAREA restaurants. After all, like all good things, they end too quickly.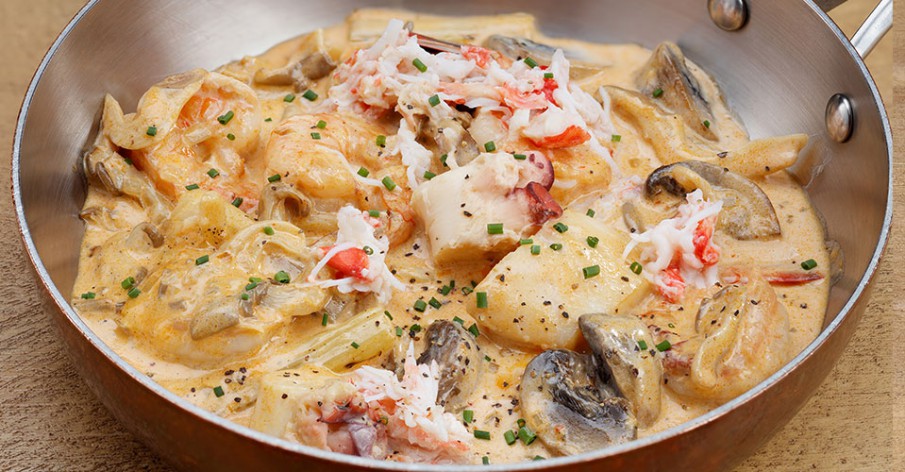 Kamchatka crab with seafood a la Tom Yum
The most tender Kamchatka crab meat with fried tiger prawns and octopus - in a spicy Thai sauce with fresh herbs.
390 gr. - 2370 rub.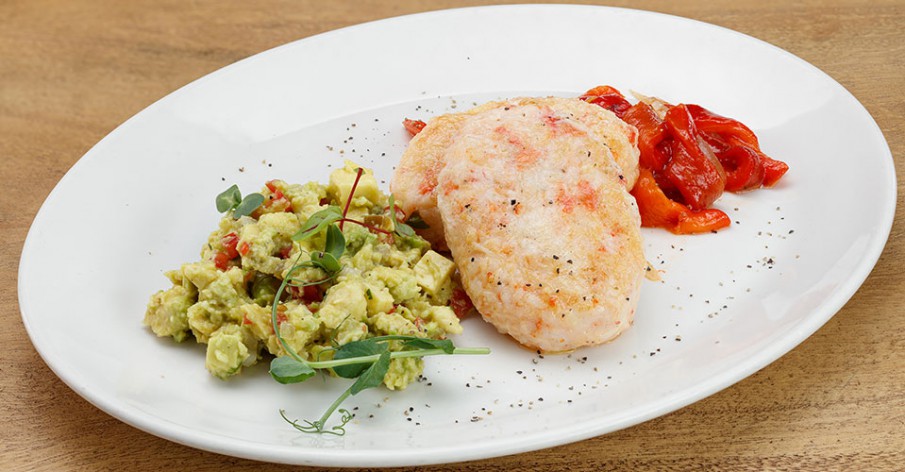 Kamchatka crab cakesand guacamole sauce
Tender Kamchatka crab and tiger prawn cakes fried in olive oil. With spicy lecho sauce and guacamole.
210 gr. - 1570 rub.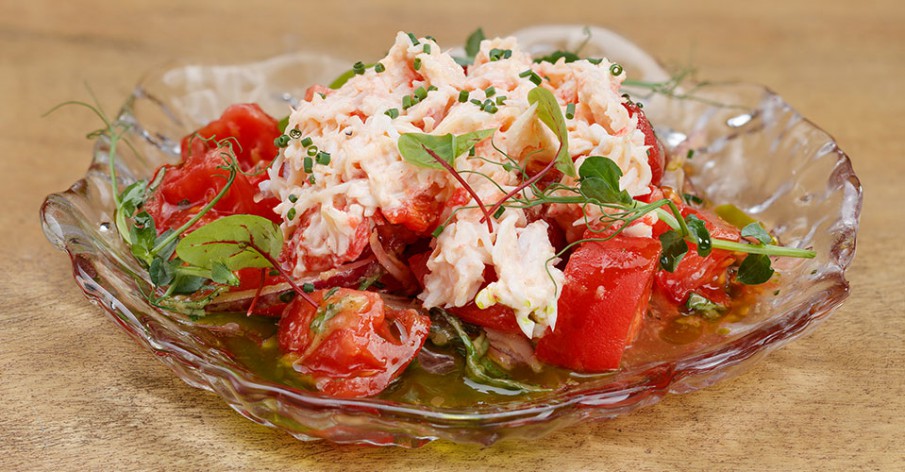 Tomatoes with Kamchatka crab
Sweet tomatoes and Kamchatka crab meat with fragrant oil and red onion.
220 gr. - 1270 rub.